3 Steps to Create a catchy Brand Tagline and Advertising Slogan
A great tagline will make your business more memorable while a confusing slogan can scare away customers. 
That's why creating a great brand tagline can be challenging at first.
It won't be anymore after reading this post.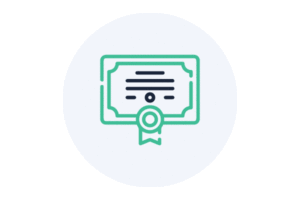 CHAPTER 1:
Define a Brand Tagline
Some advertising slogans seem to stick inside the minds of consumers.
Think about the advertising of your favorite brands. 
There's a good chance that you're not just thinking of a name or logo, but a tagline, too.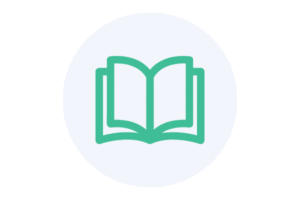 What is a Brand Tagline?
A Brand Tagline is a memorable message used to reinforce and strengthen your branding in the minds of consumers.
The best taglines can stand alone and represent the brand without even stating the brand's name. 
Quite often, companies use taglines next to their brand name or logo.
Most brands have some sort of tagline, as they are an extremely efficient means to build brand equity.
If looked at more closely, many effective taglines are objective facts communicated well to an audience.
By elevating that particular piece of information to tagline status, it becomes an essential element of your Brand Design.
Some taglines are timeless. Others get replaced every once in a while.
What is a Brand Tagline not?
A Brand Tagline (also called slogan) and a Brand Promise (also called brand essence or brand mantra) are often used as synonyms, although they serve different purposes:
Brand Promise:

a short statement that summarizes what customers can expect from every interaction with your brand

Brand Tagline:

a catchy slogan used in conjunction with your brand, which supports your brand promise
Your tagline should reflect your brand promise, but it isn't automatically your brand promise.
Great slogans have their foundation in your brand promise. 
While your taglines might evolve, your Brand Promise will continue to be the same.
How relevant is a Brand Tagline to a Brand?
The wish of many entrepreneurs: Having a well-known tagline like Nike, Dunkin' Donuts, or McDonald's:
Nike:

Just Do It

Dunkin' Donuts:

America Runs on Dunkin'

McDonald's:

I'm Lovin' It
However, a brand does not necessarily have to have a tagline. 
Your brand could have no tagline and could get along just fine.
But, if done correctly, a good tagline can strengthen the marketing of your brand a lot.
CHAPTER 2:
Change a Brand Tagline
Often marketers drop good taglines because they mean too much commitment.
Instead, they replace great taglines with generic and meaningless phrases.
Then again, there are also tagline changes that result in a much more distinctive slogan.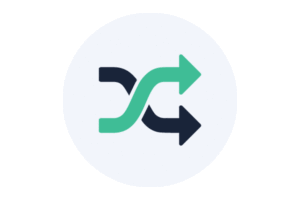 What are the Pros and Cons of Tagline Changes?
First, let's take a look at the pros and cons of tagline changes:
Pros of tagline changes:
define your brand more accurately

readjust to changes in the market
Cons of tagline changes:
loose differentiation

loose brand equity
So on the one hand, there are reasons why a tagline change could make sense.
On the other hand, the cons often outweigh the pros.
But the question remains:
Should you update your brand tagline?
Your brand slogan is an element of your brand design, so you should only change it if that change makes your brand stronger.
Otherwise lacking brand consistency harms your brand more than a brand new tagline can improve it.
An important characteristic of successful brands is Brand Consistency. 
To maintain that consistency, you should only implement changes to any element of your brand, if that change strengthens the brand taken as a whole.
If you take a look at famous advertising slogans, there are a few that have never changed their tagline for decades.
However, many companies change their tagline every few years.
For example, Nike and Coca-Cola are both remarkably successful companies.
Both have very loyal customers and are a leader in their industry.
As we look at the taglines of both brands since 1990, we will see significant differences:
Nike:
1990 to present:

Just Do It
Coca-Cola:
1990 to 1993:

You Can't Beat the Real Thing

1993 to 2000:

Always Coca-Cola

2000 to 2001:

Coca-Cola. Enjoy

2001 to 2003:

Life Tastes Good

2003 to 2005:

Coca-Cola… Real

2005 to 2006:

Make It Real

2006 to 2009:

The Coke Side of Life

2009 to 2016:

Open Happiness

2016 to present:

Taste the Feeling
Overall, there is probably no right or wrong.
Therefore, the decision if you should change your tagline is a decision you have to make yourself, andt solely depends on your brand and your brand strategy.
CHAPTER 3:
Create a Brand Tagline
The best way to create a memorable slogan for your small business?
It's actually by describing what you do in the shortest amount of words possible.
You can do so by following a three-step process.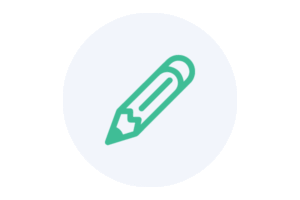 How to write a Tagline?
Here a method I originally found on kopywritingkourse.com and in my experience it works especially great for small businesses.
Here's how it works:
Step 1:

Write down everything about your brand that comes to your mind.

Step 2:

Shorten that text into two sentences.

Step 3:

Trim that text down to one catchy phrase
In the first step, you describe what your brand does, how it creates value for customers, and what its mission is.
You may also include thoughts of friends or co-workers.
No matter how long that text might be, you'll trim it down in the next step.
In the third step, you'll trim it down even further, until you end up with one catchphrase.
To get a better understanding of how this process works, let's take a look at an example.
So that everyone can relate to this example, I'll be using a well-known company.
Let's see this method in action step-by-step!
Example: Slack
Our example is the online collaboration service Slack. 
Step 1:
They describe themselves as:
"Slack is a layer of the business technology stack that brings together people, data, and applications – a single place where people can effectively work together, find important information, and access hundreds of thousands of critical applications and services to do their best work. From global Fortune 100 companies to corner markets, businesses, and teams of all kinds use Slack to bring the right people together with all the right information."
Step 2:
Now we'll shorten that text to 2 sentences:
"Slack brings together people, data, and applications in a single place. Businesses of all sizes use Slack to work together, find important information, and access critical applications and services."
Step 3:
Trimming that down even further, we end up with their actual tagline:
"Whatever work you do, you can do it in Slack."
CHAPTER 4:
Brand Tagline Examples
In this chapter, I will give you some of my favorite tagline examples.
You might notice that many of them address performance.
They focus on the result that users experience from using the brand.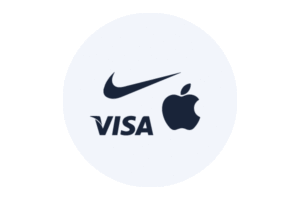 40+ Best Brand Tagline Examples of All Time
Here are some of my favorite Brand tagline examples:
3M:

Innovation

Airbnb:

Belong Anywhere

American Express:

Don't Leave Home Without It

Apple:

Think Different

Audi:

Truth in Engineering

BMW:

Designed for Driving Pleasure.

Burger King:

Have It Your Way

Calvin Klein:

Between love and madness lies obsession.

Coca-Cola:

You Can't Beat the Real Thing

De Beers:

A Diamond Is Forever

Disneyland:

The Happiest Place on Earth

Dollar Shave Club:

Shave Time. Shave Money.

Dunkin' Donuts:

America runs on Dunkin'

EA Games:

Challenge Everything

Energizer:

Keeps going and going and going.

FedEx:

When there is no tomorrow.

General Electric:

Imagination at work

Gillette:

The Best a Man Can Get

Hallmark:

When you care enough to send the very best.

Harley Davidson:

American by Birth. Rebel by Choice.

IBM:

Solutions for a smart planet.

IMAX:

Think big.

KFC:

It's finger lickin' good

KitKat:

Have a break, have a KitKat.

L'Oréal Paris:

Because You're Worth It.

Las Vegas:

What happens in Vegas, stays in Vegas.

Lay's:

Betcha Can't Eat Just One.

Levi's:

Quality never goes out of style

M&M:

Melts in Your Mouth, Not in Your Hands

Nike:

Just Do it

PlayStation:

Live in your world. Play in ours.

Samsung:

Inspire the World, Create the Future

Skittles:

Taste the Rainbow

Sprint:

Don't let a 1% difference cost you twice as much.

Starbucks:

Coffee that inspires.

State Farm:

Like a Good Neighbor, State Farm is There

Subway:

Eat fresh

The New York Times:

All the News That's Fit to Print

VISA:

It's everywhere you want to be.

Walmart:

Save money. Life better.

Yellow Pages:

Let your fingers do the walking.
EMAILS SUCK. OURS DON'T.
Want a Successful Brand? Start Doing the Right Things.